ABOUT DEADLY EXCHANGE
How do we achieve real safety? The deadly falsehood that violence against some communities will create security for others is perpetuated by the policies of both the U.S. and Israeli government. One of the most dangerous places where the regimes of Trump and Netanyahu converge are in exchange programs that bring together police, ICE, border patrol, and FBI from the US with soldiers, police, border agents, etc. from Israel. In these programs, "worst practices" are shared to promote and extend discriminatory and repressive policing in both countries including extrajudicial executions, shoot-to-kill policies, police murders, racial profiling, massive spying and surveillance, deportation and detention, and attacks on human rights defenders.
TAKE ACTION
Learn how you can make a difference in your community.
Take Part in a National Month of Action
Let us know you're ready to throw down for a big month of action in June.
LATEST UPDATES FROM DEADLY EXCHANGE
The student government of California State University, Long Beach passed a resolution earlier this month calling on the administration to pull its investments in companies profiting from Israel's violations of Palestinian rights. The vote comes in spite of strong...
read more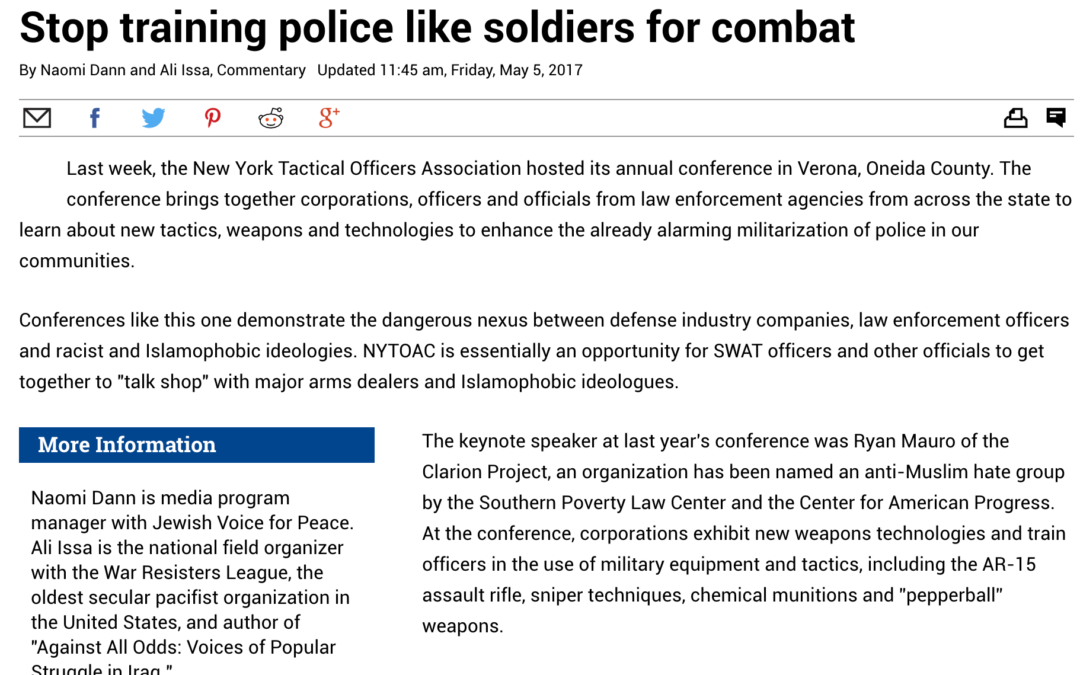 There is a dangerous nexus between defense industry companies, law enforcement officers, and racist and Islamophobic ideologies.
read more